The HighWire team from Lancaster University, who are here at #de2012 have a stall, which amongst other great goodies is giving away red bouncy balls as a promotional idea.  We've just discovered (thanks to @graemeearl for the idea) that these balls are shiny enough to make a hack iRTI, using a camera phone and a flash from an additional phone.
Here's the (acted only) proof: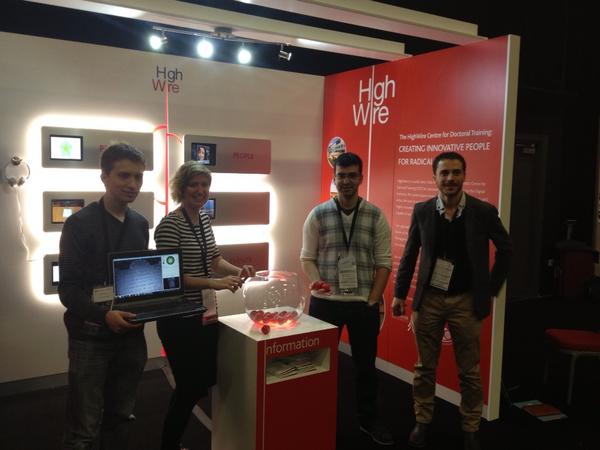 BIG THANKS to the @HighWireDTC team for this photo!
You can find out more about the doctoral training centre here: http://www.highwire.lancs.ac.uk/
The student-run site is here: http://highwire-dtc.co.uk/
You can find out how to do your own iPhone (other smartphones are available) RTI here: http://ourti.org/2012/05/14/iphone-rti/